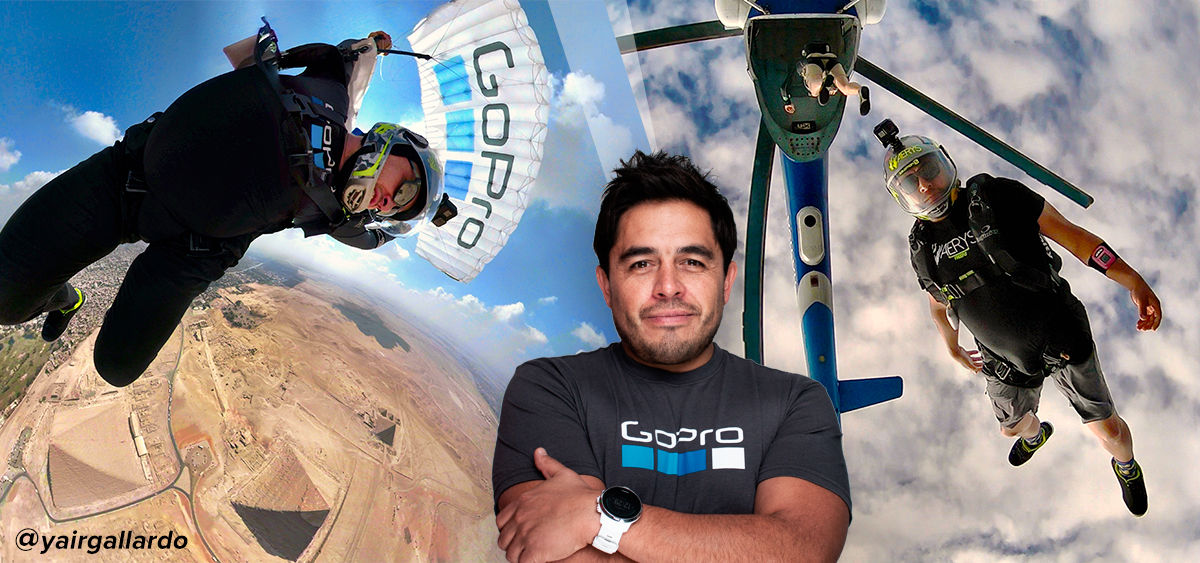 Type: Multi-Discipline
At first I didn't wanted to jump! I was pushed by my best friend to become a skydiver 5 years ago, but after a few jumps I fell in love with the sport.
I consider myself a rookie. I am from Mexico City and have been in the sport 5 years and have about 2,200 jumps.
I created "Aerys Freefly", one the first freefly teams in the country. I started the team alongside my teammates Agathe and Negrito, who have been supporting new generations of Mexican skydivers by organizing different kinds of events around the country.
Aside from being a skydiver I am also a digital advertiser. In 2010 I founded one of the most important digital agencies in Mexico, working for brands like Lego, Salomon, Under Armour, Mercedes-Benz and many other national and international brands. I love digital content creation, dirt bikes, traveling, scuba diving and much more. I like to dive deep in every kind of activity I participate in!
I am also a GoPro Mexico Athlete and am proud to say I was the first Mexican who jumped over the Giza Pyramids last February.
My dream is to become one of the best and most complete skydivers in the world, I believe that you have to enjoy your learning process and be grateful with the new things that you learn each day, no matter how small they are.
I'm a visual kind of guy, so at first glance Infinity caught my eye with their design, fabrics and architecture. Now that I have a little bit more experience in the sport, I can feel the difference between other brands and my baby! The floating laterals are unreal, the pin is always super well covered, and the rig feels amazing on my back. This is a rig that you MUST try, but be warned… you'll fall in love with it!
"My very first rig wasn't an Infinity, but my very last will be! I just love it"
Sponsors
Velocity Sports Equipment
GoPro
Social Media
fb.com/yairgallardo217
@yairgallardo