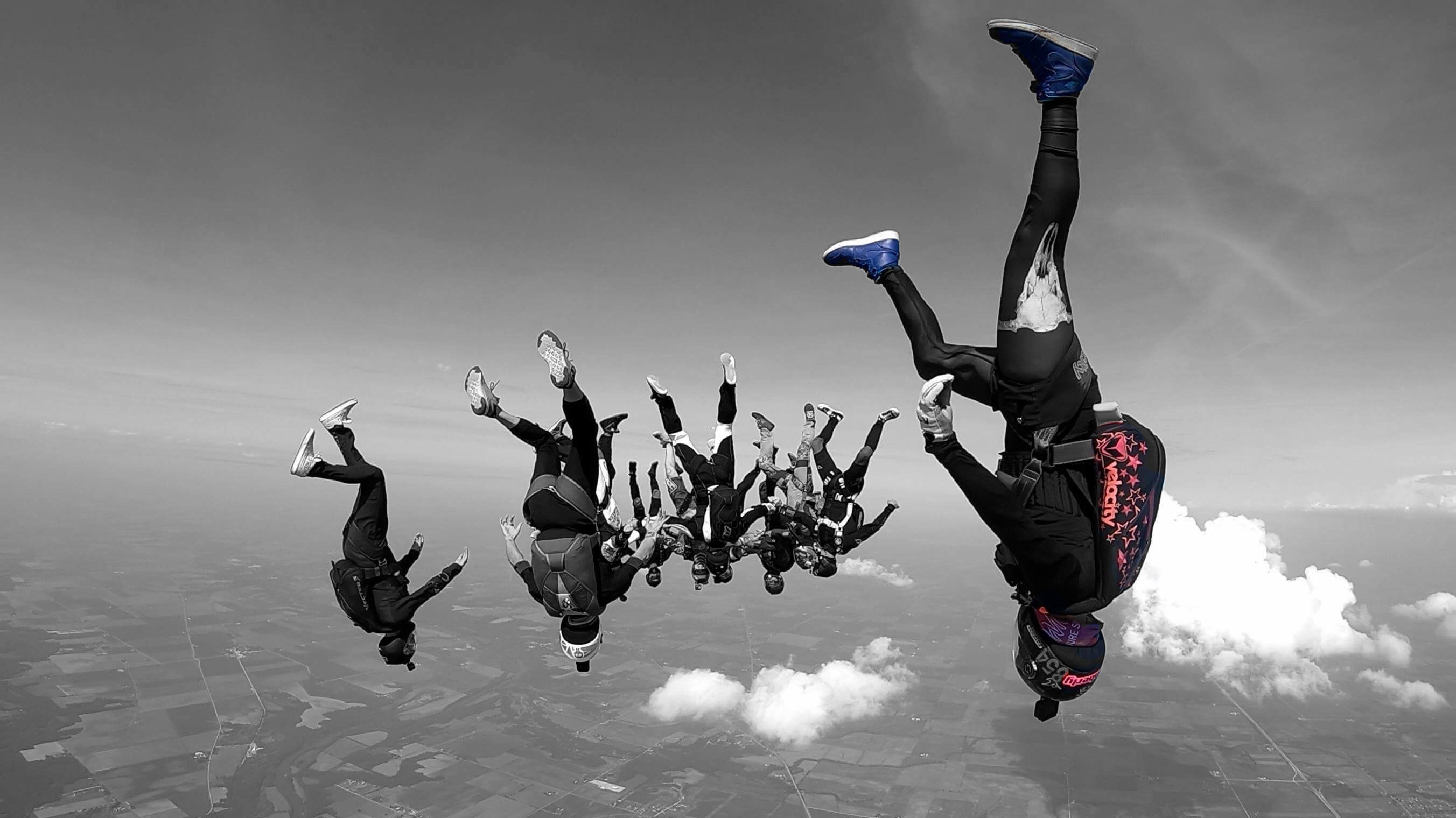 Type: Multi-Discipline
REVIEW
Regardless of how fast I'm flying through the air, my infinity hugs me throughout my whole skydive! Whether I'm free flying, angle flying or sitting comfortably in the padded leg straps under canopy, I can be 100% confident in my Infinity gear!
BIO
I have great passions for living life to the fullest. I was born in San Jose, CA; raised in Alaska from age 5 by my grandparents, who encouraged me to follow my heart and dreams. Early on, I discovered a passion for dance and performance. After HS graduation, I moved to Honolulu, Hawaii to attend college and graduated with a B.A. in Health Science with an emphasis in Performing Arts from the University of Hawaii at Manoa. The ocean became a place of healing, and discovery for my love of swimming and surfing. My curiosity for freedom of bodily expression brought me to study arts like Capoeira, Gracie Jiu Jitsu with Relson Gracie and Vinyasa Flow Yoga. Over the years, I looked to yoga as a gateway to obtaining a well-balanced fitness routine and now it has become both a physical and spiritual anchor.
I have worked on movie sets and TV Shows like Blue Crush, LOST and Hawaii Five-0.
In 2008, I began my skydiving career on the North Shore of Oahu and in 2011 I became a skydiving camera woman at Skydive Hawaii and continued to pursue the art of body flight and canopy piloting. At the end of 2013, I survived a skydiving accident rendering me with a broken hip, ankle and internal bleeding. During my healing, as I began to walk, tragedy struck again and I lost my fiancé to a speed flying accident. All I could dream about at that point was flying my body and canopy again.
In the summer of 2015, after 18 years in Hawaii, I moved to Chicago to pursue my dream of being a part of a vertical world record in skydiving and I made that dream come true.
In October of 2018, I represented the USA in Bahrain in a World Tunnel Competition in Open Freestyle and now I am a Regional Captain to assist in elevating women in skydiving to hopefully set a new Women's Head down World Record in 2020.
I am currently a body flight Instructor at iFLY Phoenix where I continue to share my love of body flight and continue to hone my body flight skills. I currently have over 4000 jumps and now hold 5 world records in skydiving, vertical and upright.
Nowadays, my thrill for flight has expanded to all sorts of flight like speed flying and airplanes.
License C-40593
Coach and AFF-I ratings
Load Organizer at Summerfest 2017 and 2019, Jumptown SIS event and Aeronautrixx SIS event
IBA Pro Flyer rating
IBA L3 Instructor
1000+ tunnel hours
Sponsors
Velocity Sports Equipment
NZ Aerosports
Boogieman Suits
Jet Set Magazine