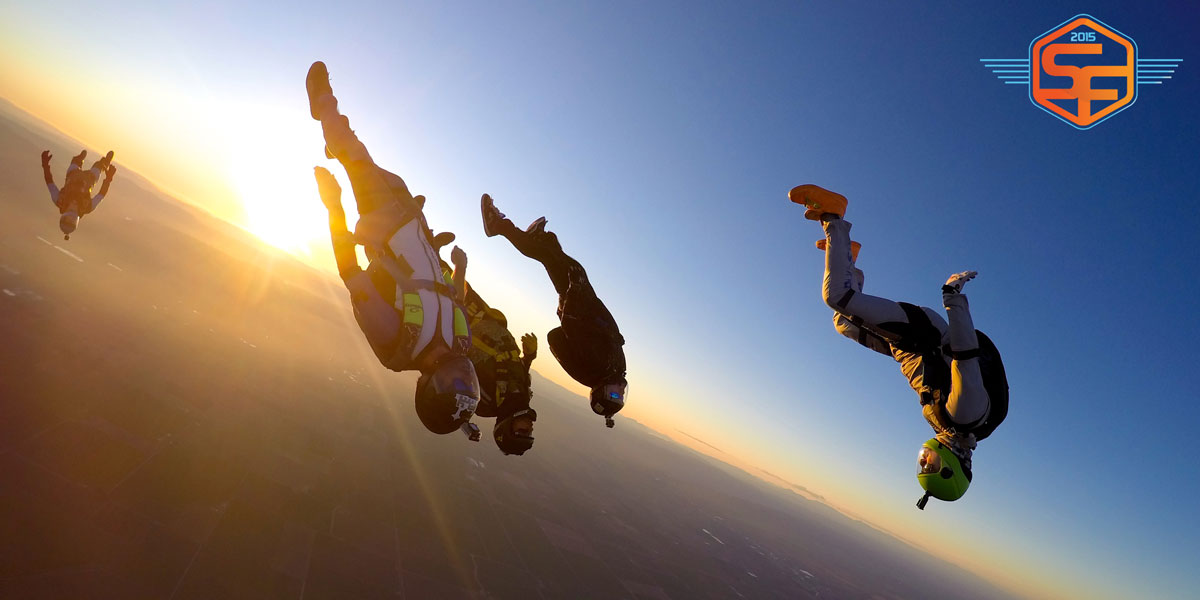 Wow, wow, wow!!! That was quite a Summerfest and one for the history books!
Summerfest has become the unofficial replacement of the World Free Fall Convention and though it may not be what the WFFC was in size, it certainly is THE boogie of the summer offering the very best in well... everything!
Summerfest had extraordinary aircraft as you'd expect and the great LO's and entertainment (including an RV jumping over a DC-3) but without a doubt, the star of the Summerfest show was the 164-way Head Down World Record. The footage has been spread globally in every country within every continent and we have to say, we were honored to be there to see it all unfold!
It has been a busy and rewarding summer boogie tour and Summerfest is definitely a highlight, but the show continues to another event held in high esteem - Lost Prairie!
For everyone who tried and ordered our equipment at Skydive Chicago - thank you! We appreciate your business and hope you'll be very happy with your rig when it arrives at your doorstep in ten weeks.
Until next year, THANK YOU SKYDIVE CHICAGO!!!!