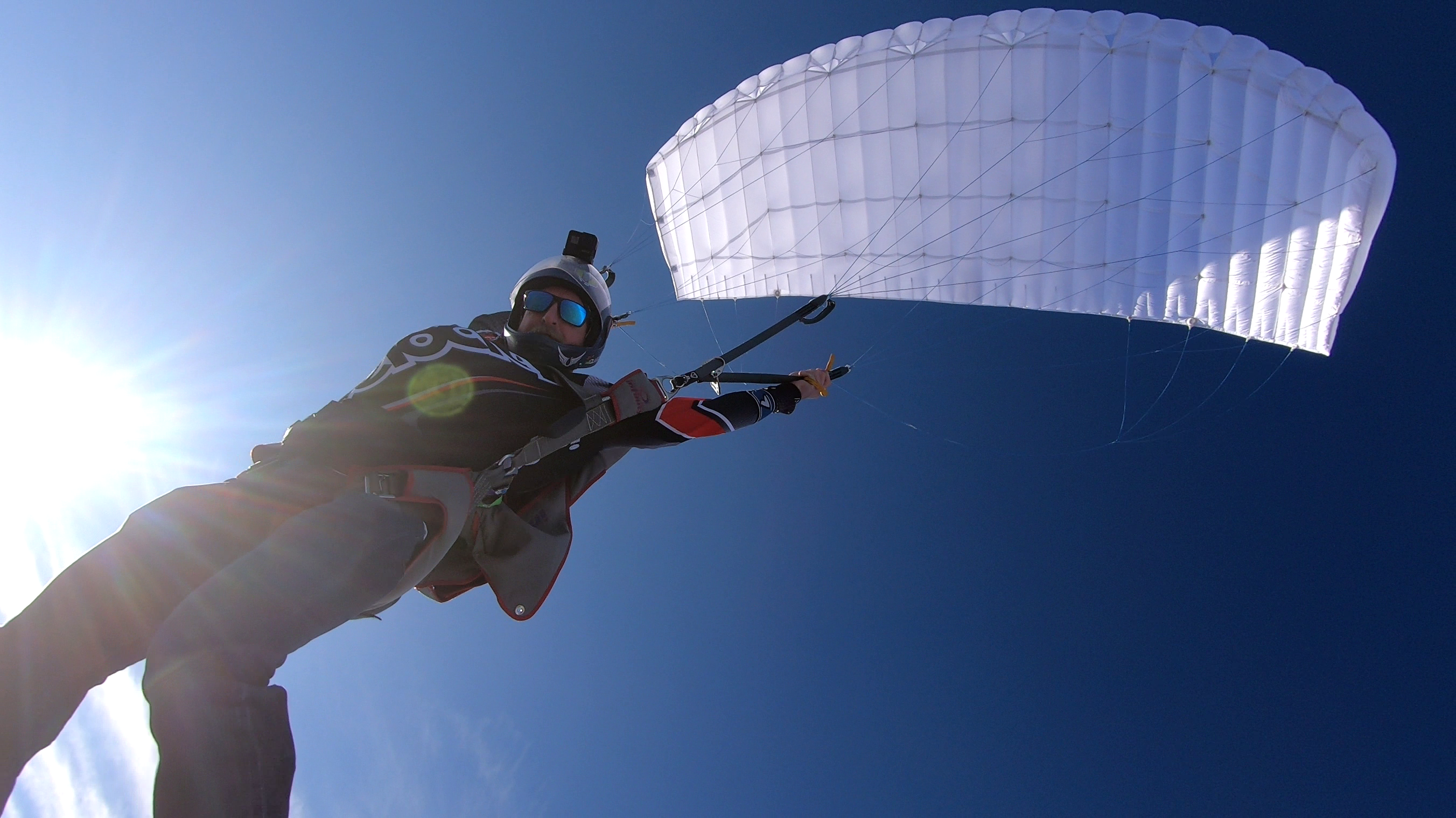 Type: Multi-Discipline
BIO
I had kind of a strange start and intro into the sport; I used to watch canopies land at the DZ across the street from my high school in Granbury, Texas, and I'd daydream about jumping instead of being in school… Fast forward to several years later when I answered a craigslist ad to work manifest at SkyDance Skydiving in Davis, CA. I didn't get contacted for the position, but 6 months later I was randomly contacted for a part-time job at Action Air Parachutes. I showed up for the interview in slacks and a dress shirt and somehow still got the job. I started jumping later that week and never looked back. That was November 13, 2009.
I knew right away I wanted to be an AFF Instructor and eventually, get into swooping. I had a ton of great mentors that helped me along through the process and I soaked up as much knowledge as I could. As I worked at the gear store, I earned a Coach rating, started flying video, and then earned an AFF Rating. Shortly after starting AFF, I left the gear store and started jumping full-time. I have been doing that ever since.
I now have over 5500 jumps, including over 2000 AFF Jumps, which is really my passion, along with canopy flight and canopy coaching. When jumping for fun, I love to do XRW, Canopy Flocks, Swooping, and anything that challenges me to learn. (I suck at freeflying, but I'm working on it!)
Why VSE?
Since I started jumping, I've always loved the look of Infinity Containers, and got my first Infinity in 2014. I love the comfort, reliability, and the way it hugs your body. The pin protection is 2nd to none! The biggest reason for choosing VSE has got to be the customer service. Quick communication, friendly interactions, and a true family feel. Plus, they're on the best coast! I've never put on a more comfortable rig (or backpack, for that matter). I am on my 3rd Infinity Container, and still jump my first two, which are both in fantastic shape. After over 4500 jumps on an Infinity, I wouldn't want any other rig on my back!
Ratings and Appointments: Coach, AFF-I, PRO-71, Coach Examiner, S∓TA
Sponsors: Velocity Sports Equipment, LB Altimeters, Fluid Wings, SSK
Achievements: Never going uncurrent! Hopefully some Canopy Piloting achievements, soon.