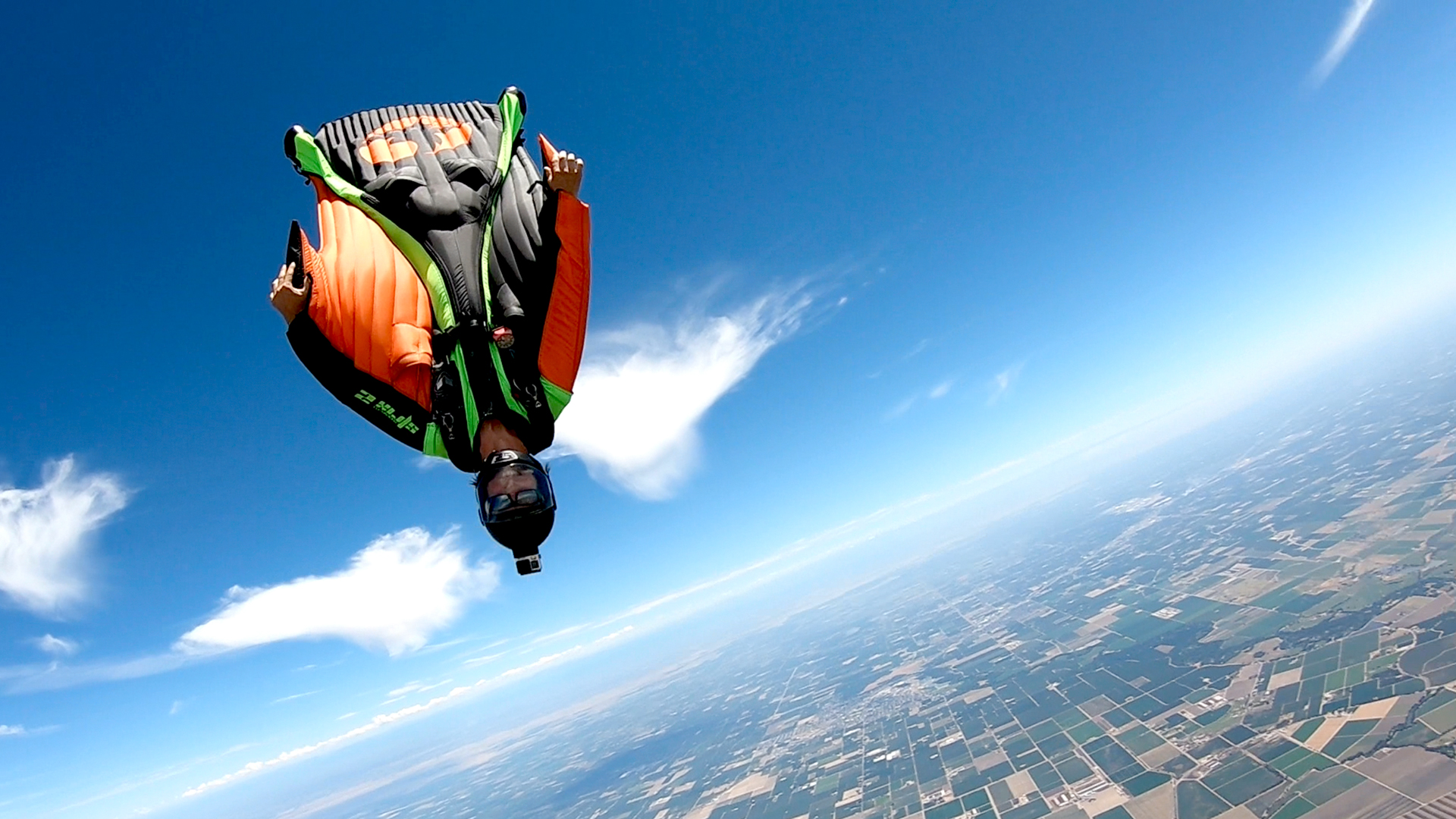 BIO
I got started in skydiving in October 2015 after a buddy showed me some wingsuiting videos, which instantly triggered my childhood fantasy of flying. We then immediately booked AFF for the following weekend and the rest is history. Our adventure of learning to fly came full circle when I was his wingsuit first jump course instructor, which was such a surreal moment. Since then, I've been fortunate enough to jump with and learn from some of those same wingsuit pilots in the videos we watched back before we took our first jump.
My goal with wingsuiting lately has been to be able to jump with any skydiver while I'm wearing a wingsuit. Doesn't matter if they are belly fliers, free fliers, angle fliers, trackers, hybrids, BFRs, canopy pilots, fresh A-license skydivers, or even wingsuiters. If they can fall, I want to fly with them in my wingsuit.
I am a huge proponent of fly what you love, love what you fly, and I love my Infinity container. Over time, I have flown a few different container systems but nothing quite matches my Infinity in terms of fit, design, appearance, design options, and pin protection. Being a wingsuiter, we often sit sideways in planes so pin protection is a serious concern. I feel confident wearing my Infinity knowing that the main pin is very secure with the way the rig is designed. Being tall, my Infinity is a perfect shape and size to match my body profille and it stays put no matter which way I'm flying.
ACHIEVEMENTS
Won Gold medal at 2019 USPA Nationals in Wingsuit Acrobatics
Multiple state wingsuit records for largest formations
Flew first-ever XRW Quad dock and hula hoop XRW
Took an XRW dock while flying a track suit
Received an unsolicited AARP card at the ripe old age of 32
EXPERIENCE
1,200ish jumps
Wingsuit FJC instructor, coach, organizer
Sponsored by Phoenix Fly wingsuits and Velocity Sports Equipment